Are the walls in your kid's room plain? If they really are, you must think of creating a new attractive design that can personalize your kids. It can be a hassle to decorate a kid's room but plain walls are never interesting for kids.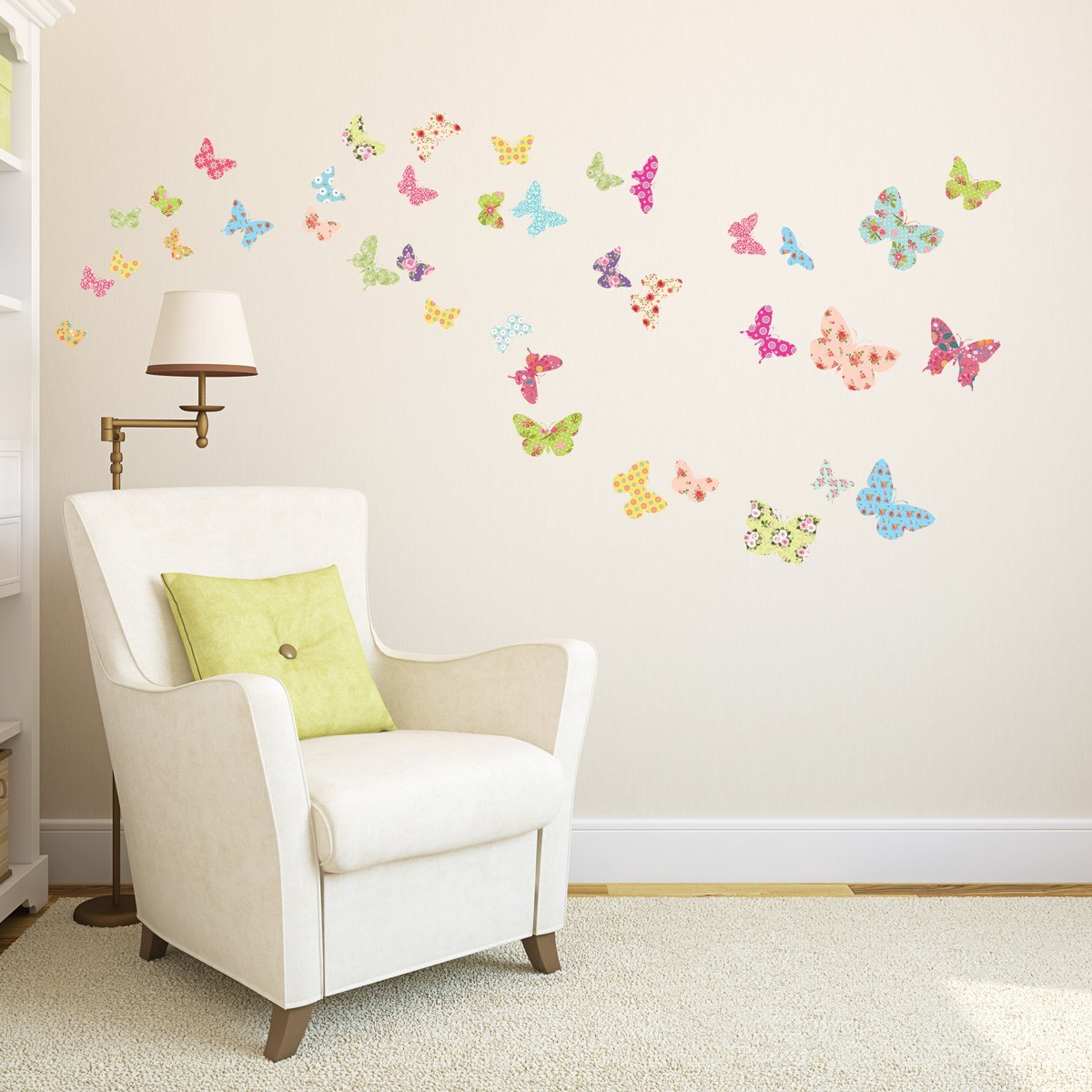 Lucky you, there are some ideas that can ease you decorating your kids' room. One of the ideas is to use bedroom wall decals. Since wall decals are not permanent, you can always redecorate the room anytime you want.
For kids' room, the bedroom decals should be attractive. There are a number of ideas that are suitable for kid's interests and personality.
First, you can try pre-pasted cutouts for the bedroom wall decals. This wall decal has a vinyl-coating. Therefore, it is easy to clean and sustain. Kids sometimes do things that can make their room and walls dirty. For example, they often write or draw something on the walls or spill or drop something on them.
That is why pre-pasted cutouts are recommended. In addition, they come with attractive hand-painted design which the children will like. Moreover, it is easy to apply the wall decal.
You just need to apply the decal with a wet sponge to a smooth and flat wall. Later on when you want to remove the decal, you just need to soak and peel off the cutout. It is easy right?
Peel-and-stock decals are almost the same as pre-pasted cutouts. These bedroom wall decals functions like a sticker. They have a painted-on look with a matte finish and are made of vinyl.
It is also very easy to apply such bedroom decals on the walls. You just need to peel the backing off. After that, you can stick it in the preferred wall.
The other idea of bedroom wall design is dry erase and chalkboard decal. This idea is very useful to enhance your kids' creativity as they can write or draw something on the decal and wipe off.
It means that they can have their own designs. This kind of decal is available in different designs, shapes, and sizes. You can purchase this decal in any stationery stores with inexpensive price.
So, what are you waiting for? Do not let your kids get bored of the plain walls they have in their bedroom. Use bedroom wall decors for attractive designs, easy installations and non permanent walls because kids like to change their interests.