A garment rack is a fixture in worldwide retail stores. But not all sellers realize the very close relationship between the layout of their garment racks and the feel and personality of the store. Everything every customer sees and experiences in the store can contribute to the overall idea she will bring with her, and without doubt will influence her possibility of returning.
That's why, the positioning of the garment racks and your capability of using them successfully are very essential in successful store organization.
The usage and design of garment rack sets in your store speaks volumes to the customers and can contribute to their experience as a purchaser. That being the case, the retailers have to put more consideration into how clothing will be displayed and what the collective expected personality of the store is as the result.
Store owners should take into account mixing a wide range of racks into their store design, however cautions against having too much dissimilarity in appearance or materials. In other words, a square rack that is used to display shirts can work fine near the circular necktie rack. Nevertheless, they need to carry the same look as far as the materials and colors are concerned.
It is also very important to take into account your clothing garment rack ahead of the aesthetics. You need to think about the space that you need to work with, and then mix and match the racks which will allow you to perform the most good in the space.
If you have a western wear store, then do not make use of a rack which looks like it came out of an upscale Manhattan boutique directly. If you have a store which caters to teenagers, do not make use of traditional garment racks that belong in their mothers' department store.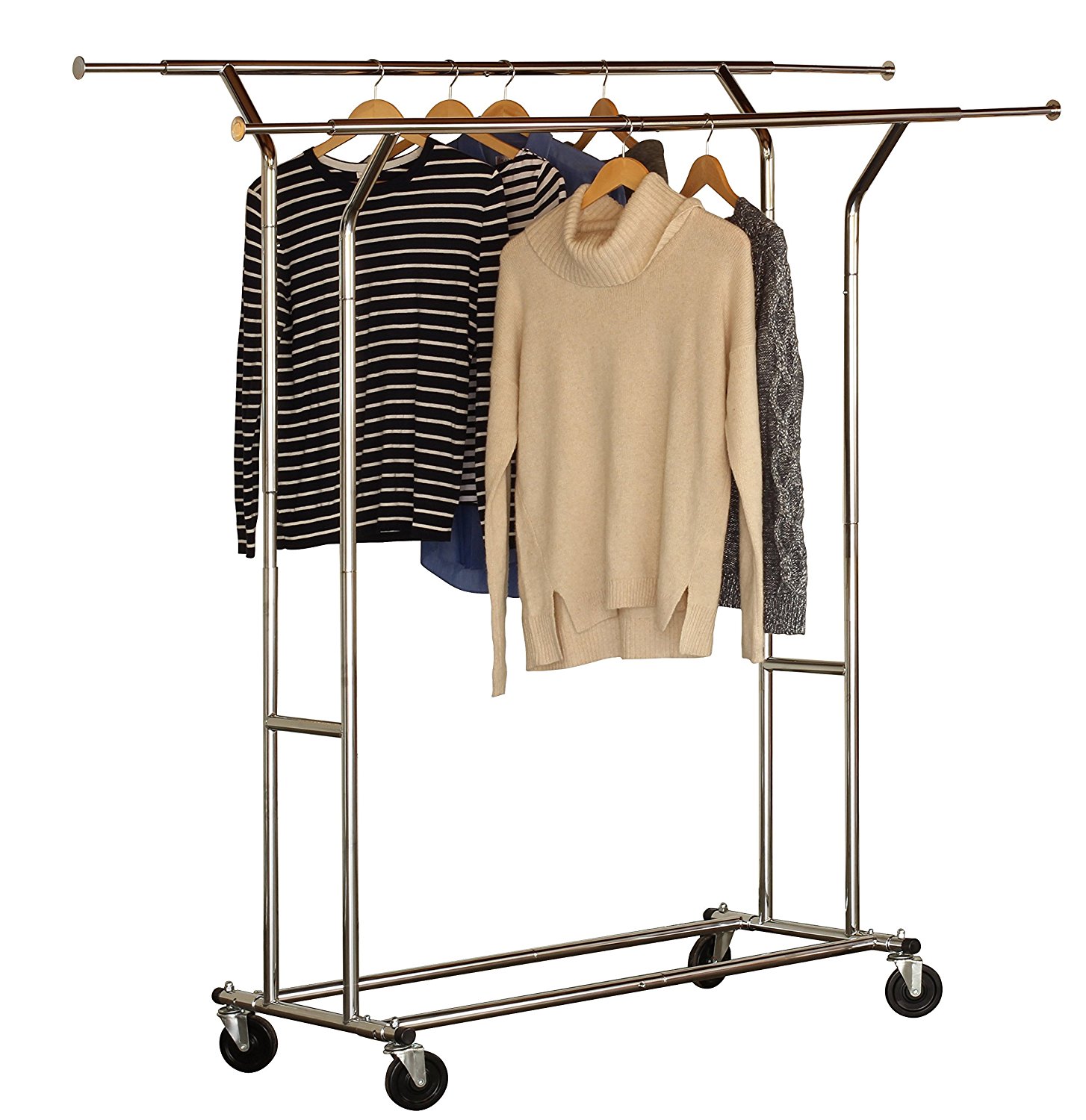 It is always a hard line to walk between the areas that you have available and the items you want to carry in the store. Carefully picking your garment rack for the design of your store, might free up some space you did not even see you had available. In addition, to stay consistent is also crucial.
Wherever possible, you can try to consistently make use of garment racks which look the same as one another in view of the material, finishes, and colors. Consistency makes for flawless flow from rack to rack all through the store.