The Kraus KPF-1602 Chrome Kitchen Faucet comes with unique and unusual design but with outstanding function and features. This product has 28 ½ inch height, 9 ½ inch for the spout reach and the hose reach in 28 inch. The great thing is that this kitchen faucet can swivels at 180 degrees if there is nothing around on its movement track.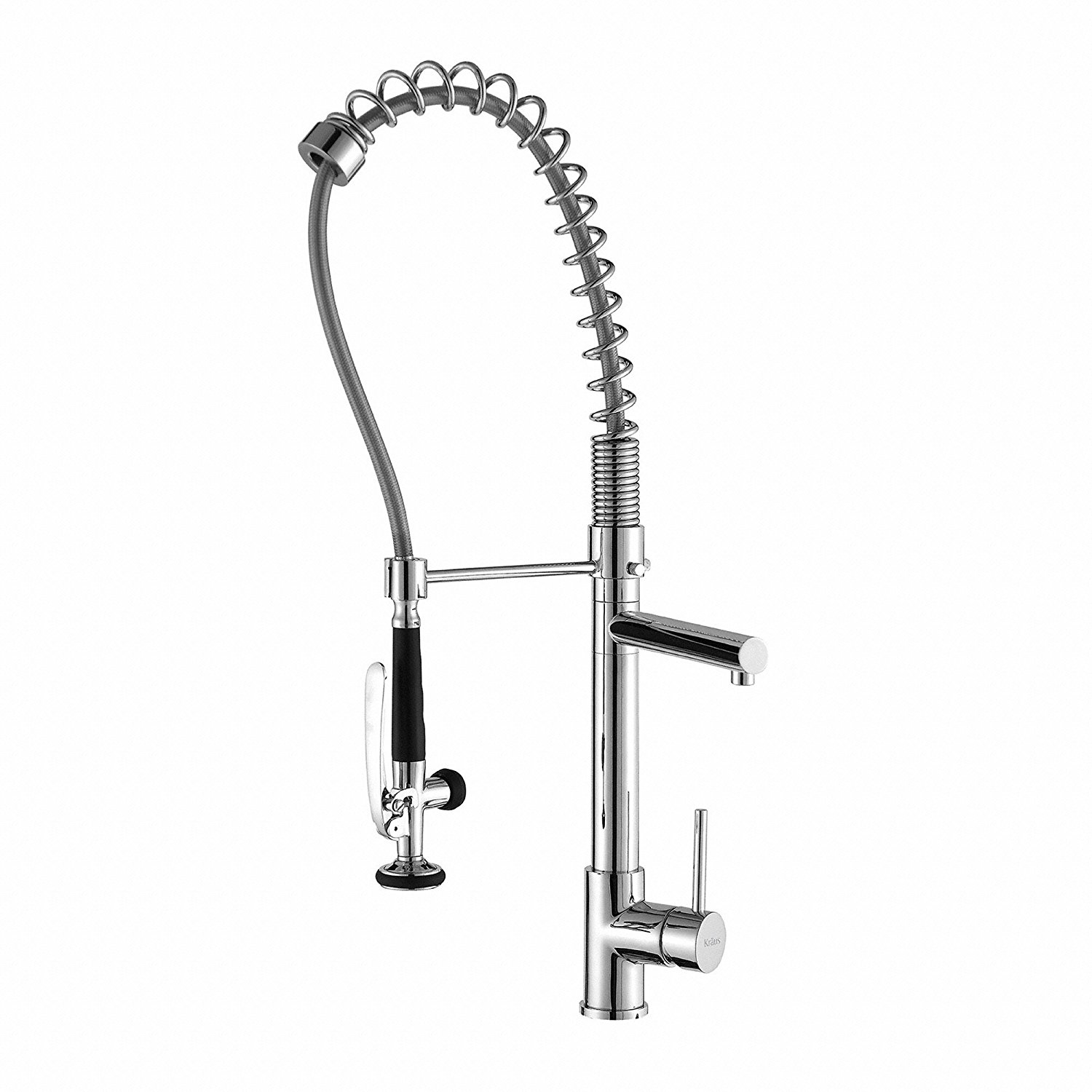 Overall, Kraus KPF-1602 is well made and the construction and their parts is high quality. This unit features rust-resistant because of chrome plated finish. It will help to reduce corrosion and will impact in longer life span. This product comes with Kerox drip-free cartridge that will provide trouble-free use for full years. Its dock in brass housing that feels solid and strong enough for commercial use. All parts are perfectly sealed in order to reduce infiltration.
Kraus KPF-1602 Chrome Kitchen Faucet come with single-lever pull-out handle to control water flow and temperature. This product have 2.2 gallon per minute (GPM) with 60 pounds per square inch (PSI), that is higher flow rate compared to other modern model.
The faucet hose can reach 28 inches in long and that is enough to rinse off the counter, water some small potted plant or high-angle cleaning. Just for info, the faucet hose is spring tensioned and retracts with some vigor. To ensure fill-up a pot in no time, the separate quick-fill spigot will do the job easily. The good news is that you can use them separately or both at same time.
The best thing about the design is the slender and lengthy head. It's not like a traditional truncated cone but these tend to like a wand. Some user maybe love with this but another user may not agree. The soap dispenser is another little bonus that is available on this model. Some user may judge this feature as professional look.
For the main function, many users have satisfied with Kraus KPF-1602 Chrome Kitchen Faucet with Single-Lever Pull-Out. It will work well and smooth for regular use for years at minimum.